Up for just about anything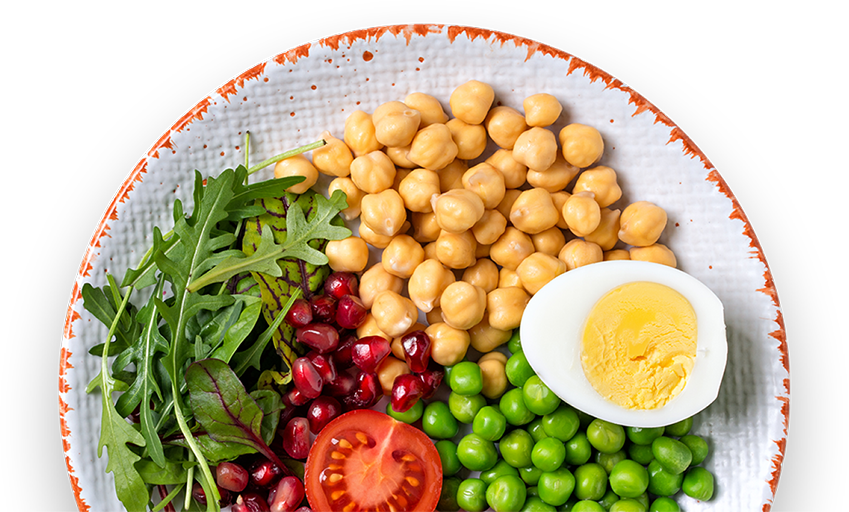 Versatile and long-lasting, our greens are a nutritious addition to any meal.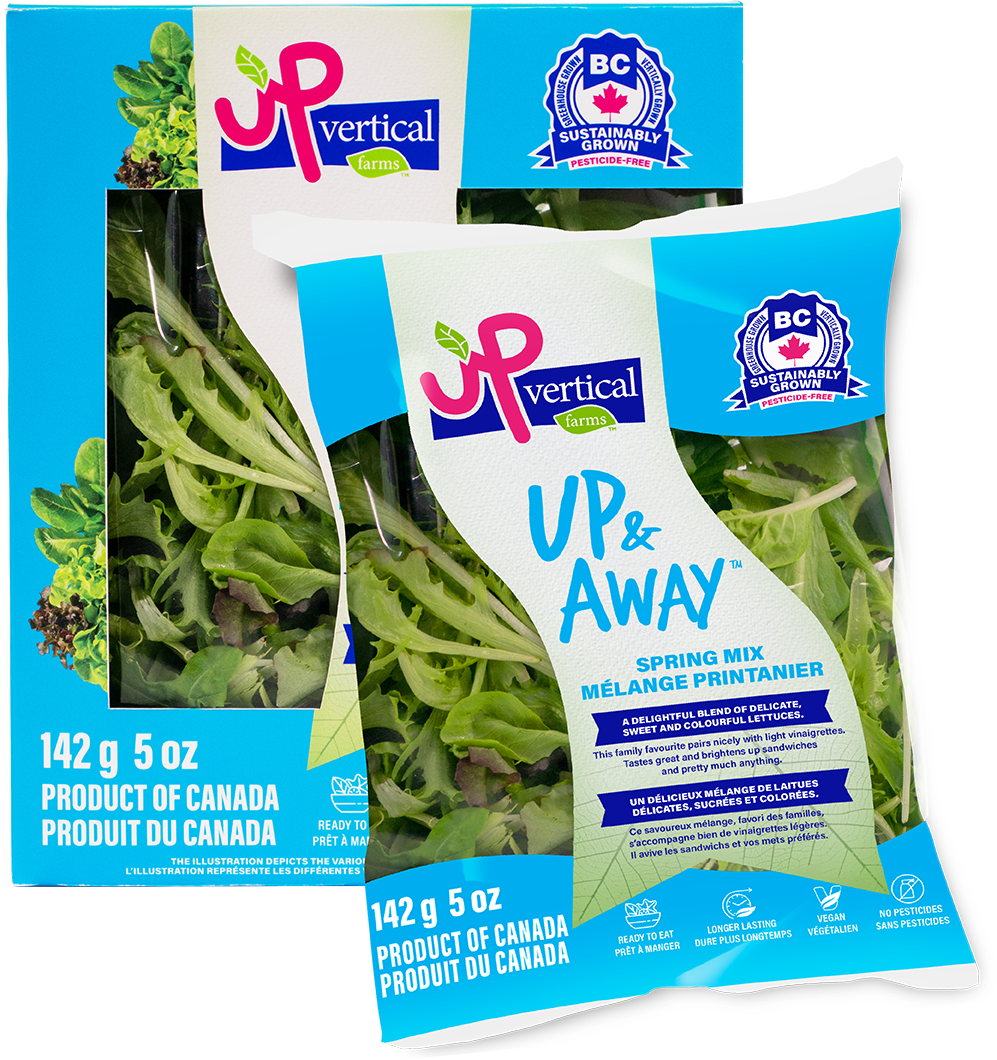 Up & AwayTM
A delightful blend of delicate, sweet and colourful lettuces. This family favourite pairs nicely with light vinaigrettes. Tastes great and brightens up sandwiches and pretty much anything.
Liven UpTM
A zesty selection of flavourful and aromatic arugulas. Pairs with pastas and hearty grains. Toss with roasted vegetables for a light meal or side dish.
Power UpTM
A powerhouse of flavor, this superfood mix elevates your salads to the next level. Adds a gorgeous pop of colour and taste to sandwiches and wraps. Perfect for entrée salads.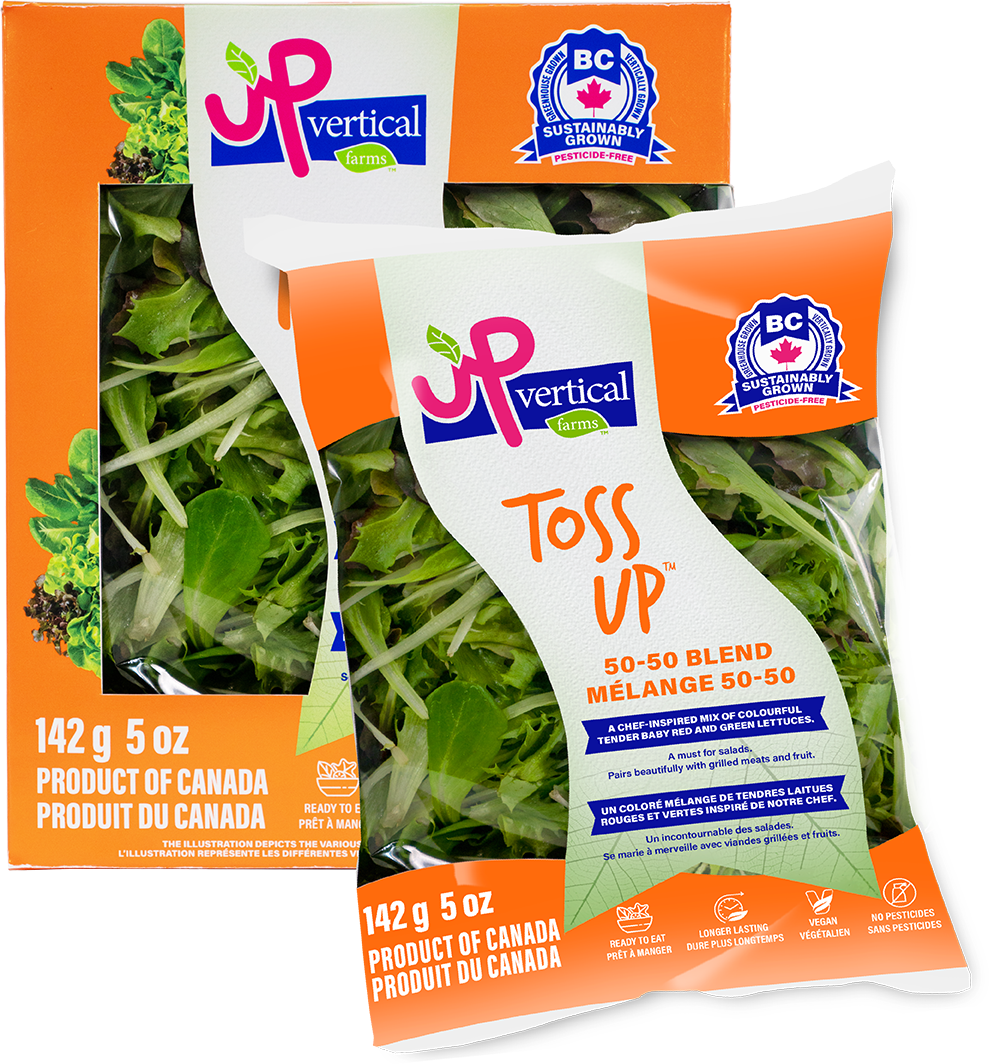 Toss UpTM
A chef-inspired mix of colourful tender baby red and green lettuces. A must for salads. Pairs beautifully grilled meat and fruit.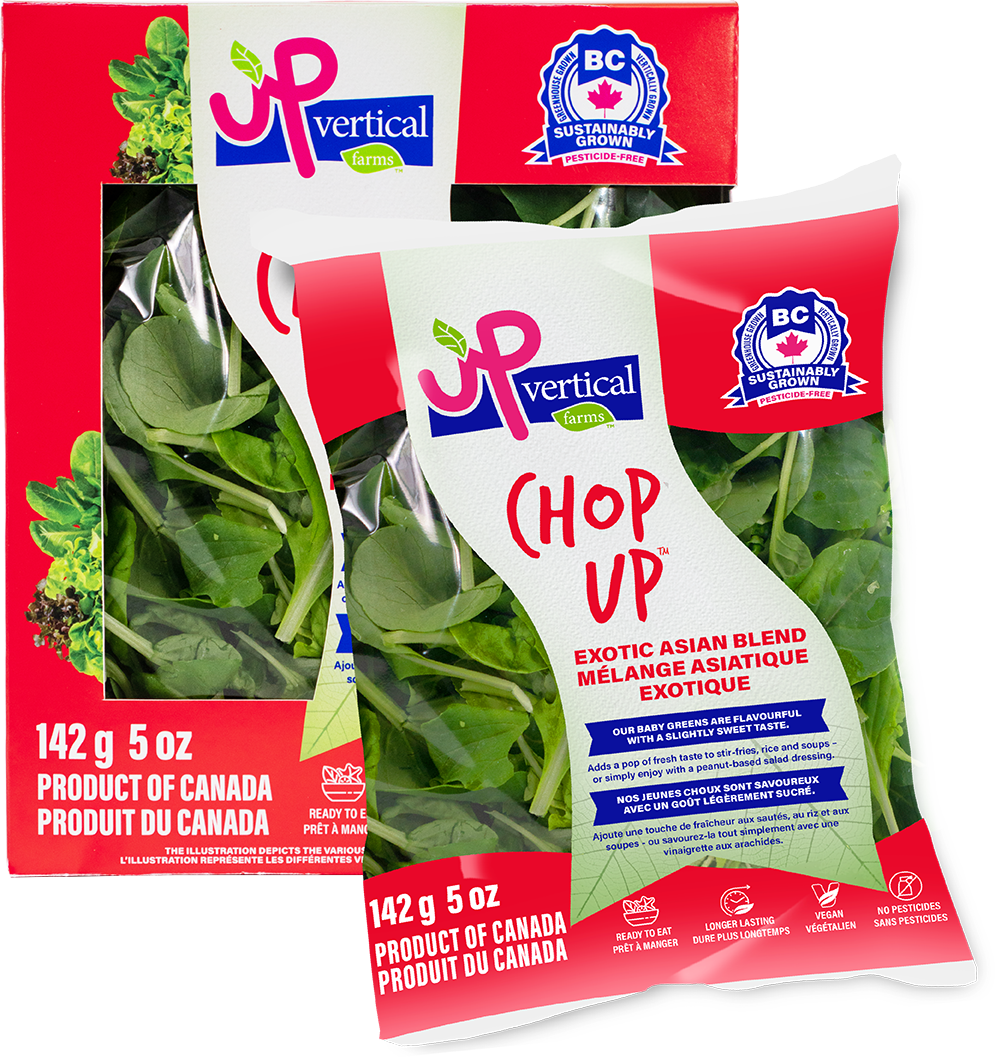 Chop UpTM
A flavorful and subtly sweet blend of exotic Asian baby greens. Adds a pop of fresh taste to stir-fries, rice, and soups – or simply enjoy with a peanut-based salad dressing.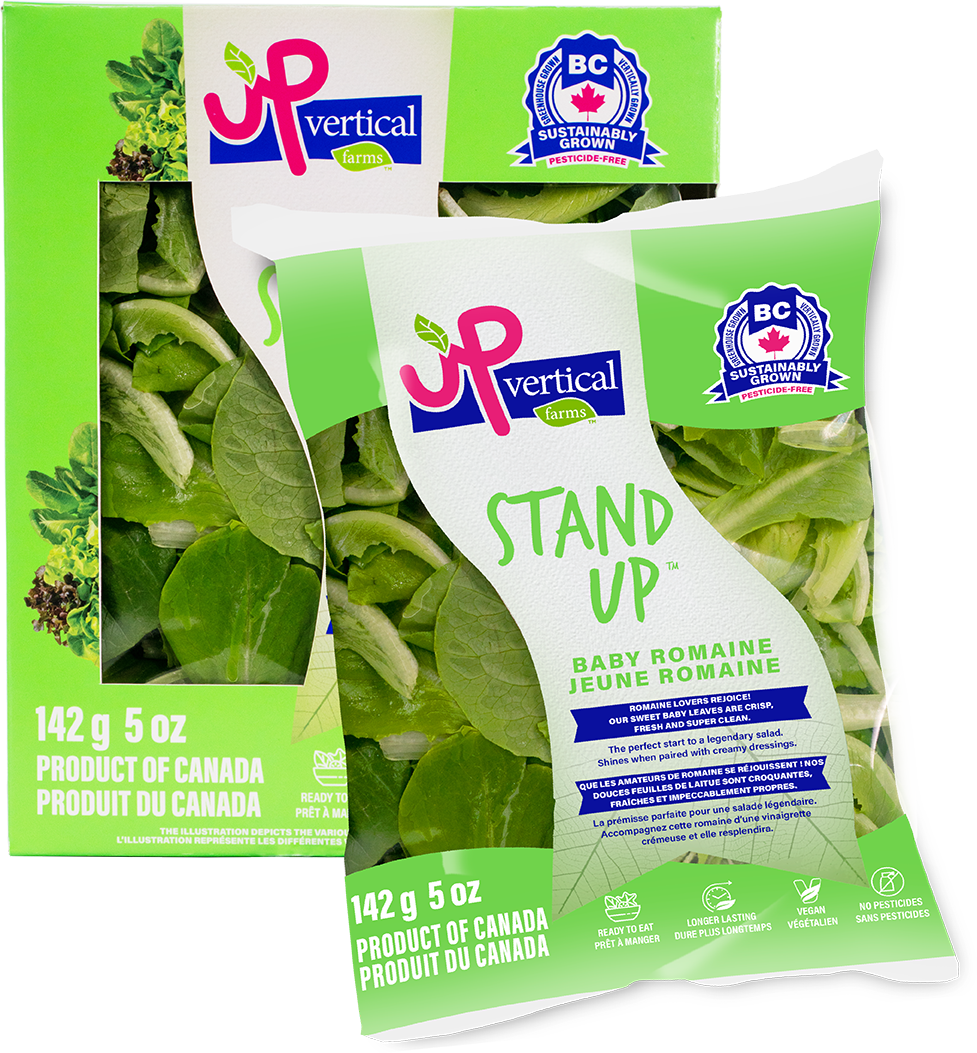 Stand UpTM
A reason to rejoice! Our sweet baby Romaine leaves are crisp, fresh and super clean. The perfect start to a legendary salad. Shines when paired with creamy dressings.