Mixed Greens With Citrus Ginger Vinaigrette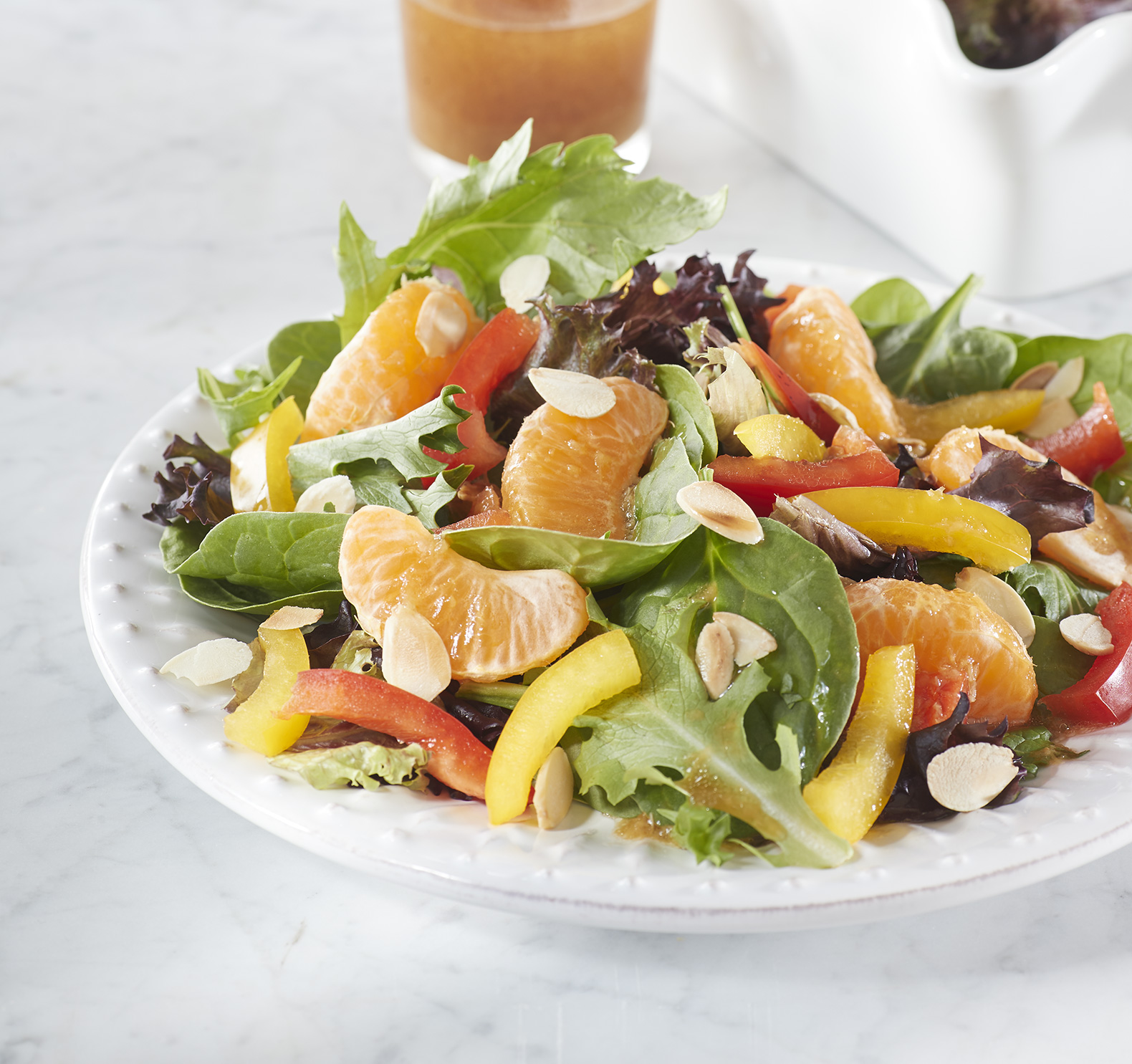 This leafy greens salad features an oil and acid-based dressing that is so simple to make, and you probably have all the ingredients in your fridge or pantry! Gather up the ingredients, give a few shakes and you have a bottle of a delicious homemade salad dressing! This dressing combines the favourite flavours of orange, sesame, garlic and ginger which make it a nice light-tasting dressing that does not overpower the other salad components.
Perfect for alfresco dining, this assembly of fresh produce is gorgeous and tasty—no cooking required. Great for barbecues or as a light meal on its own.
This recipe features fully-automated, high-density lettuce grown in a vertical farm using touchless technology. Controlled environment agriculture (cea) ups the quality of each and every plant, utilizing and revolutionizing the very best of future farming.
Ingredients
Vinaigrette:
1 Tbsp fresh ginger, peeled and finely minced
2 garlic cloves, finely minced
2 Tbsp sesame oil
1 Tbsp soy sauce
Juice of 1 clementine (about ¼ cup)
1 Tbsp sugar or honey
¼ cup avocado or canola oil
Salad:
2 clementines, peeled and sectioned
¼ each red, yellow and orange bell pepper, stemmed, seeded and sliced
Sliced almonds or sesame seeds (optional)
Directions
Prepare the vinaigrette: Place all ingredients in a jar with a tight-fitting lid. Shake until mixture is well blended.
Prepare the salad: Place the greens on a plate. Arrange the orange slices and peppers over the top. Sprinkle with toasted almonds or sesame seeds. Drizzle with vinaigrette to taste.