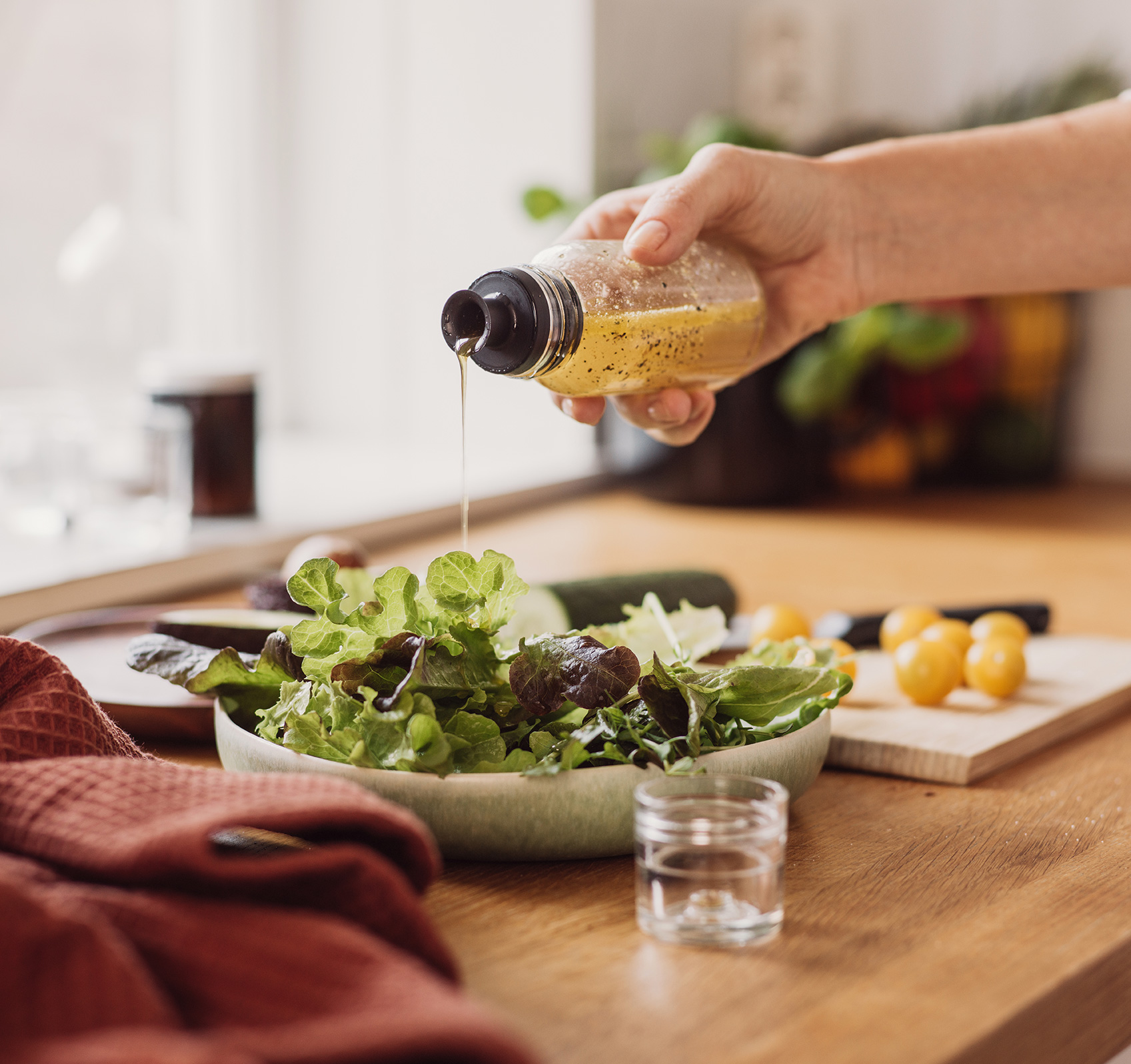 Rashti Family House Dressing
Salad is an important and delicious part of meals at our house. We always make our salads in large batches so that everyone can return for seconds, especially when we are together for holidays and occasions where the extended family gathers. This salad dressing is a fan favourite and is loved by everyone—even the children—so big batches are always appreciated. We often double or triple the recipe and store for later use. Read below to see the style of dressing and the multiple ways we enjoy it and incorporate it into our meals.
This recipe features fully-automated, high-density lettuce grown in a vertical farm using touchless technology. Controlled environment agriculture (cea) ups the quality of each and every plant, utilizing and revolutionizing the very best of future farming.
This homemade Italian-style dressing recipe is super easy to make, and tastes far better than the standard premade bottled versions. If you are looking for something that is zesty, fresh and bright, yet doesn't overpower the contents of your salad bowl then look no further—this dressing pairs with baby greens to make a dressing and greens match like no other. This versatile recipe is a staple at the Rashti house because not only is it great on our baby greens, it is amazing for pasta salads (be sure to toss in some arugula) and is a wonderful marinade for any protein or veggie skewers (of course served on a bed a baby greens) or use as a drizzle on a sub-sandwich or wrap to give it that extra zip and zing that is sure to make your taste buds sing. Enjoy!
Ingredients
½ cup olive oil
¼ cup lemon juice (⅓ cup if you prefer a sweeter taste)
1 tsp Dijon mustard
1 ½ tsp mayonnaise
½ tsp garlic powder or 2 cloves of fresh garlic, finely minced
½ tsp dried oregano
½ tsp dried thyme
Salt and pepper, to taste
Directions
Mix all ingredients in a small bowl and whisk well. Use immediately. Store any unused dressing in the refrigerator up to 10 days.